So as promised I am posting a recap of the SGRT 2008. This post will be in pictures and captions as to keep you somewhat entertained with visual stimulation as there is not much to report as far as shenanigans go. I know, I know, you were expecting a tirade about how much I hate road trips and how awful it was. Well other then the trip being over 1000 miles instead of the estimated 950, and Bardolf peeing in his car seat because Caspian didn't heed the pleas of a two-year-old, it was pretty uneventful. The scenery, however was breathtaking, and our marriage is safe...for now. Enjoy the onslaught of pictures and beware of KD boob-less-ness and cellulite in a bikini. Don't say I didn't warn you.
Muirne, Bardolf, Lizzard and Caspian pretty much looked like this the entire trip: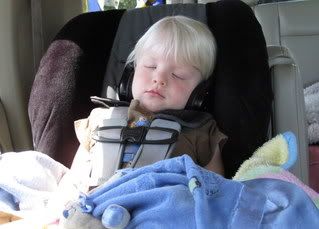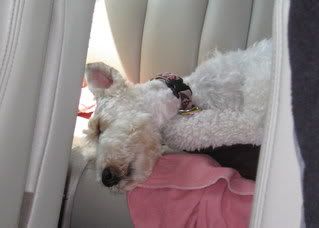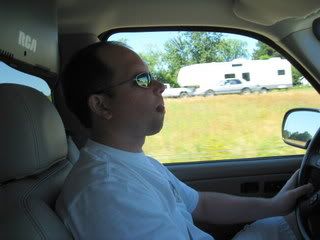 First stop (well second stop after the in-laws) Deception Pass:
There was a group of pastel artists sketching scenery, must have been about 15 of them. This artists rendering was my favorite: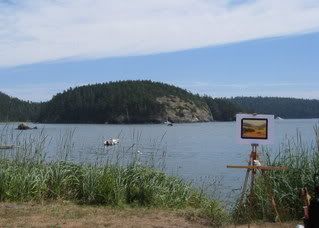 Caspian and the juveniles posing on a log: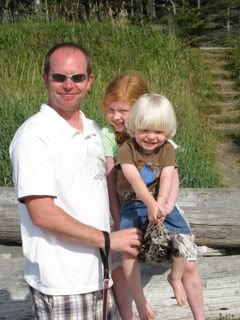 Bardolf and I feeling the pebbles between our toes (not much sand there):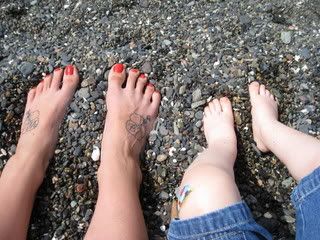 Driving over the first pass on the way to Omak (Most of the scenery was this gorgeous):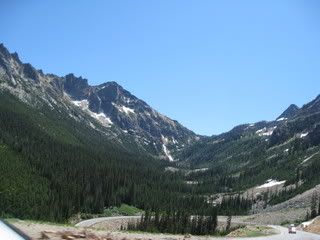 Stopping in Omak Lake to swim. This lake is phenomenal and feels private because of the not being much to the park. It is on reservation land and there is a whole story as to how it became so quiet. It is over 7 miles long and fantastic:
Lizzard not wanting to swim and KD (here it comes, if you have a weak stomach turn away) in a bikini: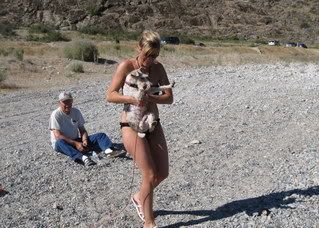 After Omak we headed to Wenatchee, also one of the most beautiful places in Washington State. Somehow the camera didn't make it out of the bag. If you saw one of my twitpics there was a little coffee shop called Naughty Monkey....heehee.
Our last stop before heading back to Squirrelly-ville was Kent, WA at the drag strip for the NHRA drag races. I had never been to pro-stock drag races and these cars made your chest actually vibrate--unreal:
I found my next Christmas present--well either this bike or boobs--you tell me which you think I need more:
Caspian and I posing for a quick snapshot. Yes dear readers all is still well after the SGRT. Only because he is getting me that bike or boobs: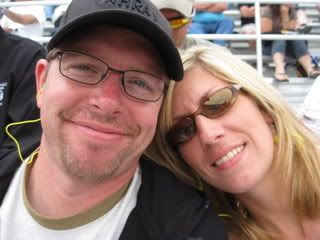 XOXO
~KD